How do you want to start your tarot readings? What will you do to create sacred space?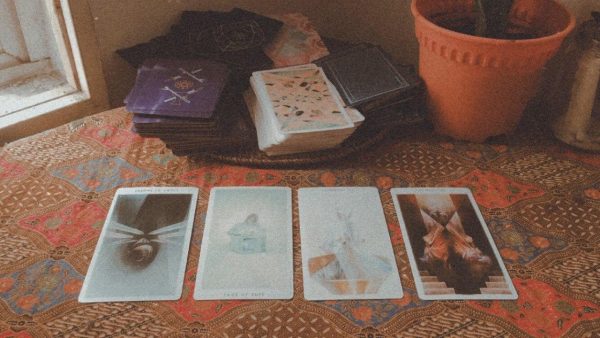 With this setting near my window, I usually take a deep breath and frame my theme of questions that I want to ask about. This will allow my reading to flow and I won't be confused with what I'm supposed to listen to. I light my favourite candle, usually blue or yellow ones, or depends on my mood of the day!
Now, do a Tarot reading and set up your sacred space. What did you do and how did it change your reading?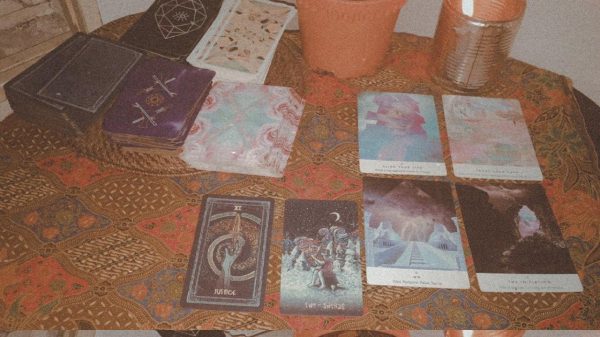 I chose to work with Work Your Light and Prisma Vision today. I asked for a spread during uncertain times, and it felt so heavy yet affirming at the same time. I've never felt very touched by Work Your Light as much I am feeling today, and a lot of it have to do with choosing a path.
It has been a confusing time for most of us, and as I geared myself to lead an independent collective, I have found that one passion that I wanted to work with. But as a community organizer, this year just started and we are hit with global pandemic outbreak. I have been doing my best to stay present and offer help for those who needed it, but my mental health been limiting me from doing a lot of thing. I think I really poured this feeling out recently and I don't want to hide from the world that I have my limitations. I am limiting myself from taking a break and re-defining what work do I need to prioritize. 
So I've seen this reading taking up a lot of work to really tell me that I can still work my passion and see who are the people that really worth working with. Because in my field, there's a lot of performative activism and branding going on, and people hating each other because of different values. It was a good decision to leave the space that sucks up too much of your energy. 
Can't wait for Day 3!