Living the life as a freelancer sucks. Let's face the reality. You will not be paid on time. There are no gigs at certain month. And this month is definitely it. I'm feeling exhausted from the constant anxiety to feed off myself and the collectives, and to be able to support all my friends in their work, too.
But that what currency and money makes us. They wants us to become their slave. To have a constant addiction of money is… fascinating yet it exists. And we all have it.
Being an anarchist who looks at those currency as an exchange to get other resources, I feel tempted to ask my deck, to show me abundance, if in any form, they existed and coming for me.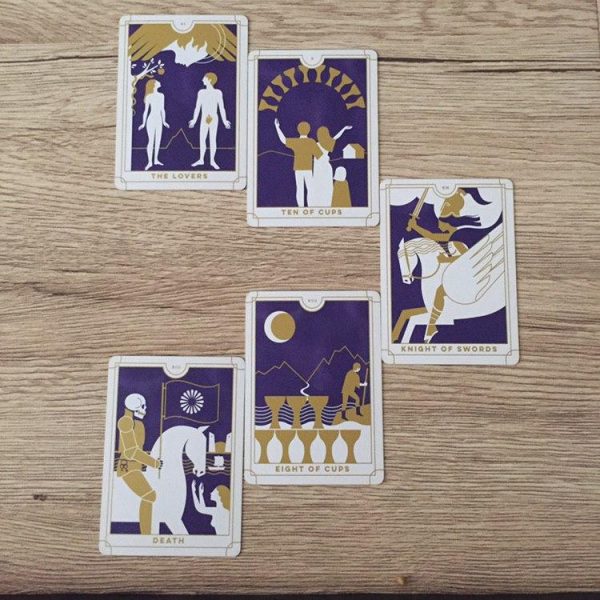 I think my deck must've been crazy but here we are to answer the real abundance: LOVE. Everything is already coming to my way but I am worrying way too much about them. The Lovers' advice? Take a chill pill. You are loved and supported enough to be protected. I know my friends loved me. I know the Universe loved me. I know.
Ten of Cups follows, as to affirm the love the Universe had for me. It's abundance, like the planet Jupiter, for me, to be born in Sagittarius. I'm accelerating enough with Knight of Swords, and I'm leaving the world of material with Eight of Cups. Together we shall meet at the end, Death.
I think this is a very soothing thoughts my deck had for me, thank you so much for ever listening and giving me enough affirmations in those bad days. I feel like I will never have enough of money but here we are to be reminded: that true form of currency is LOVE and SOLIDARITY. It is buried deep inside us, don't ignore it.